About Us
Who are "these Geeks"?
GEEK911 is a locally owned and operated computer services company that has been serving the greater San Jose/Silicon Valley, California area since March of 2006. In addition to computer break-fix repair we have extensive experience and knowledge in malware/virus removal, operating system (Windows and Apple Macs) and software installation/upgrade and troubleshooting, data backup and transfer services, wired and wireless networking, remote access, HP/Compaq ProLiant and DELL server setup, configuration, administration, troubleshooting and maintenance. We are experts on desktops, laptops, servers, printers and network services. We continue to stay on top of the latest technology that drives our information age.
Read more
Why go with "these Geeks"?
GEEK911 clients have the benefit of:
– The advantage of dealing with one person, from the first call to the on-site repair.
– Friendly, knowledgeable, and field-tested technicians with at least 4 years of experience.
– Personalized service, GEEK911 technicians have a limited number of clients.
– The GEEK911's emergency contact information for urgent assistance.
– 24 Hour response time, when requested.
– 100% Satisfaction Guarantee.
– 30 Day Warranty.
– Flat rate. No hourly fee!
– YOUR SATISFACTION GUARANTEED –
We're so confident you'll love our work that we guarantee your complete satisfaction. It's simple. If you are not completely satisfied with our service, you do not pay until you are satisfied. Period.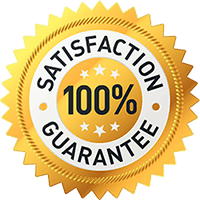 100% Satisfaction Guarantee
– 30 Day Warranty –
We warranty all labor for a full 30 days. If the problem returns, we'll come back and fix it for free.
Please note, this does not cover:
– Computers without an updated virus scanner running at all times.
– Computers without an updated operating system.
– Computers without an updated firewall running at all times.
– Situations where the client disregards the technician's recommendations and/or computing safety precautions.
– Problems which could not have been fixed and/or caused by the original technical work performed.
Company Values
To treat our clients as if our paycheck depends upon their complete satisfaction, because it does.
Read more
Our Services
Testimonials
Mary Chevalier
GEEK911's computer expertise has been incredibly helpful to me these. Read More
Jake Anderson
My geek was kind and patient, knew just the right. Read More