Service Area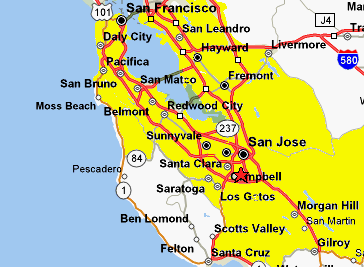 We currently serve the greater San Francisco Bay Area including Morgan Hill and parts of Gilroy and Livermore. If you require service in any of the areas highlighted in yellow, call us at:
Call us toll free 1-866-433-5411
If you're outside of our service area, but still within a reasonable proximity, we may be able to help you. Please note that due to high fuel cost, a minimum trip charge of $55 will apply.
Our Services
Testimonials
Mary Chevalier
GEEK911's computer expertise has been incredibly helpful to me these. Read More
Jake Anderson
My geek was kind and patient, knew just the right. Read More