How Can I Make the Best Tax-Efficient Year-End Business Tech Purchases?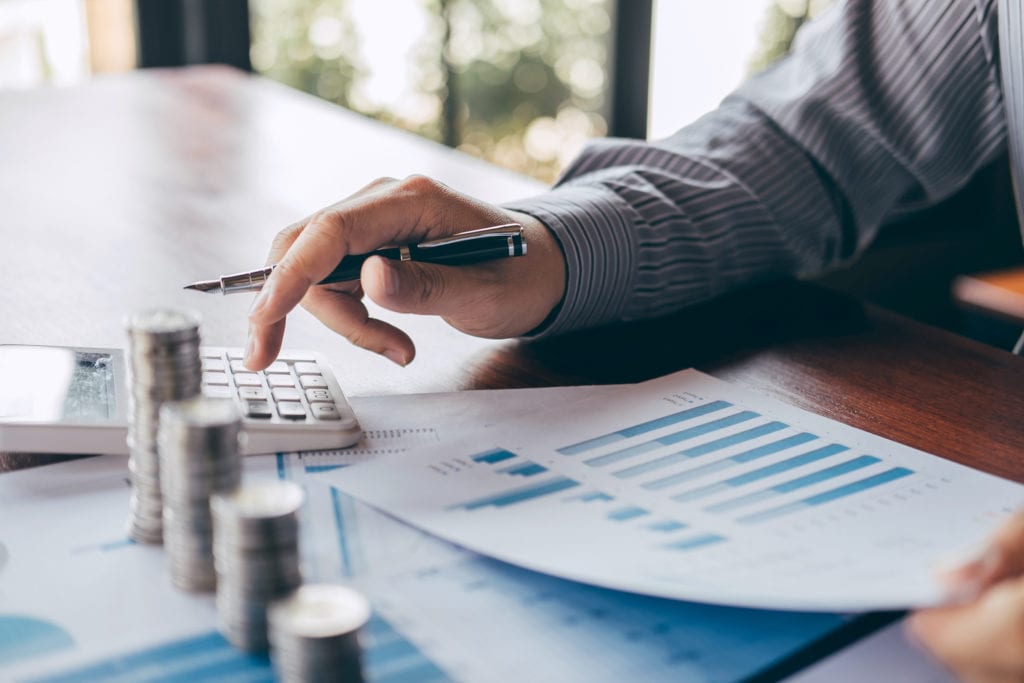 Have you started thinking about your 2020 taxes yet?
Most business owners are just trying to make it through the year as unscathed as possible and adjust to the "new normal" of the pandemic. But you can actually do both by making smart tax-efficient technology upgrades that you can write off your taxes in a few short months.
Two deductions that are particularly interesting to business owners and allow them to more easily afford important technology upgrades are:
A 100% deduction of the purchase or lease price of new technology equipment or software
A bonus depreciation that allows you to deduct 100% depreciation of new or used ("new to you") equipment.
You can review these with your tax professional and learn more about Section 179 deductions here. What's important to know is that the deduction includes both hardware and software, including items like computers, surveillance systems, mobile technology and more.
The deduction limit has also been increased this year to $1,040,000.
When planning year-end purchases to take advantage of tax deductions, you want to do it thoughtfully, so you're getting the best return for your investment.
Smart Strategy for Planning Your End-of-the-Year Technology Purchases
You don't want to rush into purchases just to buy "something" before year-end that can be written off on this year's taxes. It's helpful to work with an IT consulting professional, like GEEK911, who can guide you to the best technology investments for your money.
Following is a smart strategy you can follow to ensure you're choosing the best technology upgrades.
Understand What's Deductible
First, you need to make sure you understand exactly what is deductible and what's not. You can review Form 4562, which includes deductions under Section 179.
The deductions include multiple types of business property. When it comes to those relevant to technology, you can deduct items such as:
Computers, servers
Software that's "off the shelf," meaning not custom designed just for you
Cellular phones and similar telecommunications equipment
Office equipment
Security systems
Look at Immediate Needs
Before you start planning for transformational upgrades, you should look at immediate needs first. For example, do you have employees using outdated computers? Are there PC upgrades that would improve productivity?
It's a good idea to survey your employees because they'll be the ones intimately familiar with any problem areas in your IT infrastructure that have been holding them back.
Some areas to consider for immediate needs include:
Outdated computers
Computers that could use an upgrade
Servers that might be running slow
Problematic printers/copiers
Review Cloud Efficiency Improvements
In 2019, SaaS waste nearly doubled. This illustrates the issues that many companies have with optimizing their use of cloud technology.
There are a number of benefits you can achieve by strategically updating your cloud tools. These include productivity improvements, reduction of cloud subscription costs, and elimination of error-prone manual processes.
Look at all the cloud tools you currently use, how well they integrate and come up with a plan to streamline.
Some considerations are:
Consolidating the number of apps that you use by switching to an "all-in-one" platform (like Microsoft 365)
Rooting out and eliminating shadow IT (apps employees are using without your knowledge)
Looking for software that is easy to integrate with other areas of your workflow
Adding automation to reduce manual processes
Schedule a Cybersecurity Assessment
Cybersecurity is one of the most vital parts of your overall technology infrastructure. If you're planning year-end purchases, you want to make sure you're covered with it when it comes to your security.
Have an IT professional do a cybersecurity assessment. We'll review all the current safeguards you have in place as well as vulnerabilities. We'll then give you a roadmap of suggestions to improve your IT security and reduce your risk of a breach or malware infection.
Some potential equipment and software options tied to cybersecurity include:
Onsite firewall with advanced threat protection
Cloud Access Security Broker (e.g. Microsoft Endpoint Manager formerly known as Microsoft Intune)
Endpoint device manager to ensure remote worker and mobile security
Consider 2021 Technology Needs
Next, you'll want to look ahead to next year and what your potential technology needs might be.
Do you plan to have more remote workers? Would you like to be ready to take advantage of 5G when it's fully rolled out? What about new IoT devices?
Strategize for the year ahead and look for technologies that can add to business continuity efforts as well as those that will help you stay ahead of your competition.
Some possibilities include:
Wi-Fi 6 technology
5G capable devices
AR/VR devices
Contactless POS devices
Technology that supports running an office remotely
Call GEEK911 to Strategize Your Year-End Tech Purchases
Having an experienced guide can make all the difference when it comes to making smart, strategic technology purchases. Let us be yours!
Contact us today to schedule a consultation! Call 1-866-433-5411 or reach us online.